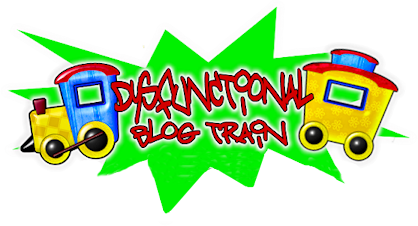 Well the Wingers have done it again.
They have sent out another Blog Train
to tour the world.
The theme is DYSFUNCTIONAL..and as
they are all in an Asylum it seems a
good one.
Why not check in at
the Asylum
for some PSP therapy today
Now hop on board the blogtrain and grab the goodies.
If you get to a station and the train isn't there,
don't forget to pop back later,
The wingers are all over the world,
so please allow for the different Time Zones!!
The main thing is
ENJOY THE RIDE AND HAVE FUN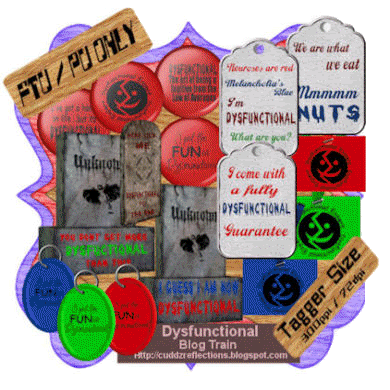 Overlays, Wordart and Elements,
You can find my part
HERE
Password
= CuddzBlog
Please leave a comment either in the chat box below
or when you download....
Thank you all
xxxxxx