Hiya everyone...
160 tubes! = £2.00
This lady is just screaming to be yours.
She is so versatile and has so many options.
Her outfit comes in 4 different colors, and
she will even take her skirt off for a more sexy
and alluring look. Down boys lol.
She has 5 Hair colors and 4 different make-ups,
and every combination is right there in the zip.
The file includes both PSD and PNG files
so they are suitable for all programes.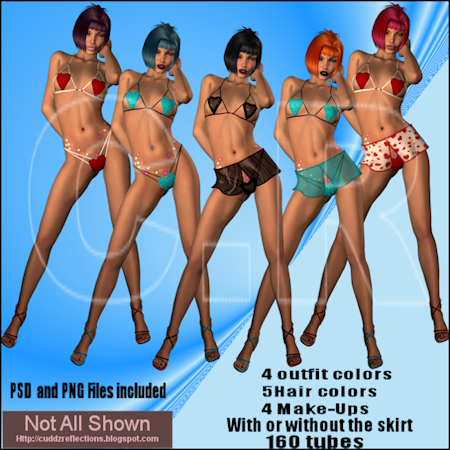 PU ONLY Please!
HAVE FUN WITH HER.
xxxxxxxxxx
YOU MUST USE A LICENCE NUMBER WITH THESE TUBES
SEE TOU IN DOWNLOAD FILE FOR DETAILS!
*********************************************************************