The Easter Bunny is out and wow does she look fabulous,
There are 90 tubes in the zip.
So there is bound to be something for everyone.
She comes with all the combinations from her,
5 Make-Ups, 6 Hair colors and 3 Outfit colors ( see preview)
She can be Fun or Sexy, whatever you need.
Your projects will be stunning!
The file includes both PSD and PNG files
so they are suitable for all programes.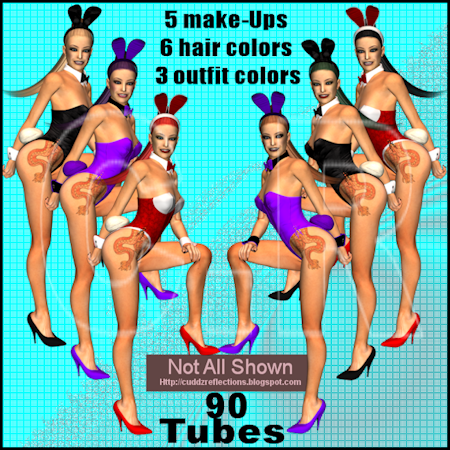 PU ONLY Please!
HAVE FUN WITH HER.
xxxxxxxxxx
YOU MUST USE A LICENCE NUMBER WITH THESE TUBES
SEE TOU IN DOWNLOAD FILE FOR DETAILS!
*********************************************************************