104 Tubes!
This Darling is just waiting to sit inside your projects.
dressed in an outfit that can be smart, or
worn for a night on the town along with her sultry smile she
will enhance anything you include her in.
Her outfit has 4 different patterns to it,
her hair comes in 7 different colors, including 3 with streaks,
and her Make-Up has 5 different looks.
Mix and Match them to get that special look just for you
and your special project.
Rendered at 300ppi and taken through PSP at 72ppi
Tested in PSP9 to PspX3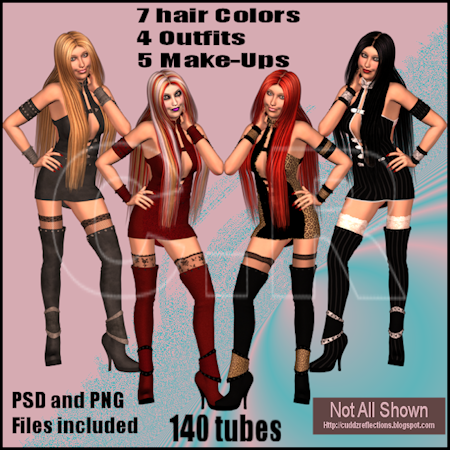 PU ONLY Please!
HAVE FUN WITH HER.
xxxxxxxxxxxxx
YOU MUST USE A LICENCE NUMBER WITH THESE TUBES
SEE TOU IN DOWNLOAD FILE FOR DETAILS!
********************************************************************************