Hiya everyone,
Hope you are all safe and well,
and looking forward to Thanksgiving
and then of course Christmas.
I am working on some fabulous Christmas tubes for you,
so watch out for those... but
In the meantime here are a few freebies for you.
There are 16 Tubes altogether,
8 Money bags with various expressions,
8 Zombie Bags with various expressions and
a little blood splattered...
Of course they are CU OK! and I have
included both the PNG and the PSD files in the Zip...
so something for everyone I hope lol,
Just hope someone makes use of them....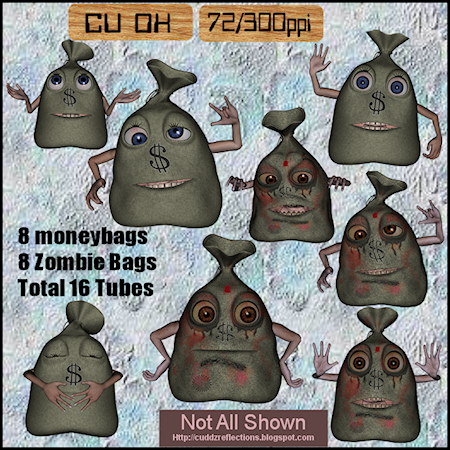 Please leave a comment either in the chat box below