A few freebies for you,
The tube is in 7 different colors, and there
are 6 different Dresses.... soooooooooo
I did each colour into each dress,
making 42 Tubes in all!!
The preview shows the 7 colors and the 6 dresses.
Of course they are CU OK! and I have
included both the PNG and the PSD files in the Zip...
so something for everyone I hope lol,
Just hope someone makes use of them....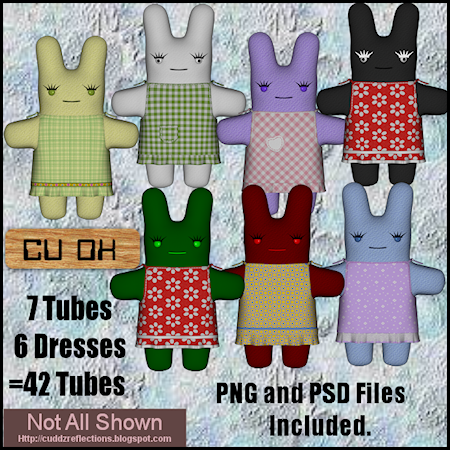 Please leave a comment either in the chat box below