Over at The North Wing the inmates are CRAZY about Christmas!!!
They have come together to bring you a beautiful blogtrain
full of lovely kits for your tagging enjoyment.
Just take a peek at what they have to offer...
Please remember that we live on various time zones
and have assorted body clocks,
so if you visit a blog and don't find no goodies,
stop by in a few hours once the crazies are all awake!
hop on the train and away you go...chooo chooo
Heres what I have for you.....
Its my first full sized mini kit
so if you would prefer it tagger sized let me know and I'll get it done.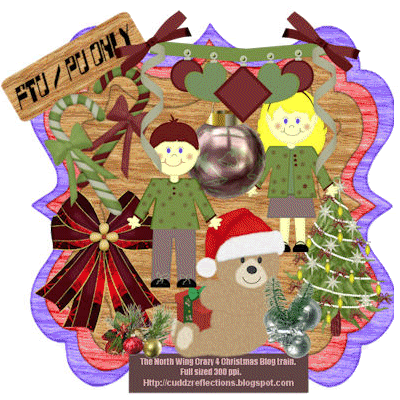 Not all shown... Just hope you can use and enjoy them.
You can find my part
HERE
Please leave a comment either in the chat box below