Hiya everyone,
Hope you are all getting into the festive season,
I have a freebie on its way... just need to
put it all together.
WOW... I have another award...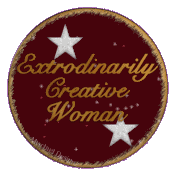 My wonderful friend Kimmie from
http://kimmieskreations.blogspot.com/
Gave Me This Award.Thank you so much Kimmie.. It means alot to me..Now I get to pass this award on to 5 Wonderful Ladies.
So here they are:
1. UntamedAngel
http://angelscreationz.blogspot.com/
2. Toni
http://scraparoni.blogspot.com/
3. WeeScotsLass
http://weescotslasscreations.blogspot.com/
4. Stayyseee
http://stayyseeeproductionzz.blogspot.com/
5. Scraps by Storm
http://scrapsbystorm.blogspot.com/
Have a look at these sites,
you wont be disappointed.
xxxxxxxxxxxxxxxxxxx